Disk Solar Powered Topper Flag Light
Looking for a simple and effective way to light up your flag? Our solar powered topper flag light is perfect for residential applications! This unique solar powered flag light is easy to install and provides you with countless hours of worry-free flag lighting.
PLEASE NOTE: To have the light and a topper of any kind you must also purchase a stem extender 
It's disc shape and 32 ultra-bright white LED light bulbs this light will emit a blanket of light that's been measured at up to 120 lumens. More than enough to light up your home flag. Don't be fooled by some of the other competitors in the market that only use one small row of cheap LED lights.
If you're looking for a long-lasting and durable solar flag lighting solution, this Solar Powered Disk Topper Flag Light is what you've bene looking for!
Specs
Specifications
32 White 10mm LED
Recommended for Poles Size: 17' to 25'
3.7 Volt 4,400 mAh Battery
1 Year MFG Warranty
1x Light
1x Solar Panel
1x Battery Pack
1x Mounting Hardware Kit
Videos
Product Videos
FAQ
Frequently Asked Questions
How do you mount the disk light?
It will fit on any standard ball topper at the stem and can be easily mounted without issues.
How much does this solar topper light weigh?
The solar disk is ultralight and weighs in at 3/4 of a pound.
What is the actual size of this solar light?
This light is 2 inches thick and 10 inches in diameter with a 1/2 inch diameter center mount allowing for easy application to any standard topper.
At Liberty Flagpoles we do our best to give you one price that includes everything. With this in mind, we have decided to make all orders include free shipping. 
This means telescoping flagpoles, flagpole kits, wall mounted flagpoles, commercial grade flagpoles, fiberglass flagpoles, flags, flag lighting and accessories, and anything else you find on LibertyFlagpoles.com will include FREE SHIPPING. 
Please see below for our current estimates - if you have any questions on shipping times please reach out to us directly.
Call: 1 800 314 2392
Email: Support@libertyflagpoles.com
-------------------------------------------------------------------------
Shipping for our heavy duty telescoping flagpole and flagpole kits is running approximately 3-6 days
*Individual flag purchases are heavily delayed - please be ready to wait 6 to 8 weeks for individual flags*
Our commercial flagpoles can take between 1-6 weeks to ship depending on stock availability, if you choose to have your flagpole anodized, and trucking availability. For questions regarding commercial flagpole shipping, please contact us before placing an order.
Your payment information is processed securely. We do not store credit card details nor have access to your credit card information.
Customer Reviews
Write a Review
Ask a Question
03/15/2022
Travis H.

United States
Flag pole
Great pole and flag>> worth the higher price>>
12/29/2021
Clifford N.

United States
Flagpole review
Very good, and it was not hard to install.
10/12/2021
Lori C.

United States
Absolutely love it
It was so simple to install and does a fabulous job thank you ❤️. Will always stand for in God we trust. In God's Will, In God's Way, In God's Time, In God's Justice Amen. Hallelujah to the Lamb of God All the Glory is Is his.
09/11/2021
Jill M.

United States
09/09/2021
Debbie C.

United States
I love it!
It is nice and bright and illuminates our flag beautifully.
08/24/2021
Walter T.

United States
07/27/2021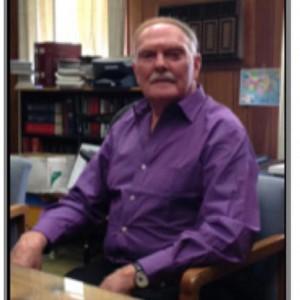 WM
Walter M.

United States
Solar powered flagpole topper
Extremely happy with this light, we didn't allow the 3 day period before using, but the light worked the first night. Excellent coverage of the flag! Very happy with this terrific light!
07/26/2021
Rodney V.

United States
Top light on flagpole
Great Bright Bright at nighttime
07/20/2021
Tammy B.

United States
We have the best flagpole on the beach!
We love the solar powered topper flag light. It is bright enough to light our flag in the dark, but not too bright to annoy our neighbors. I've recommended to several friends and they've ordered it too. Thank you!
07/05/2021
Shannon P.

United States
Solar Powered Topper Flag Light
Very satisfied with this solar light. Lights of the flag at night and stays on all night long.
05/26/2021
Nicholas D.

United States
05/25/2021
Nancy B.

United States
solar led topper light
Very pleased with the outcome. Illumines the flag beautifully. Would highly recommend it to anyone.
05/25/2021
christine r.

United States
Perfect
I am happy for several reasons. Made in USA . This is important to me especially flying our American . The reviews were important as it was a gift for my daughter who lives on the coast and decided to upgrade to a heavier unit. Love the solar light option built for this unit
05/19/2021
Susan S.

United States
05/18/2021
Ken P.

United States
Lights up the night!
I charged the light for 4 days upon receipt before turning it on. It stays on all night and turns off at sunrise. Whenever I bring the flag down due to high winds I turn the light off and let it charge all day without coming on. My neighbors all have flags but none have lights, that all have commented on how great it looks!
05/16/2021
Ken P.

United States
Solar Light for Flagpole
The Solar Powered Topper Flag Light was easy to install and exceeded our expectations. It said it might take 24 hours to fully charge up, but the lights were still bright the next morning at dawn when they turned off. We were impressed at the amount of light provided by the halo, it is a great source of light at night next to our front sidewalk. Good product and an excellent addition to our new Liberty Flagpole