Description
American Standard Heavy Duty Telescoping Flagpole with a Lifetime Warranty
Introducing our industry best, heavy duty telescoping flagpole, the American Standard Telescoping Flagpole by Liberty Flagpoles - the perfect solution for displaying your patriotism. As a veteran-owned company, we are proud to manufacture this product right here in the USA. Our heavy-duty telescoping poles are built to withstand winds up to 95 mph, ensuring your flags fly high and proud. This improved version comes with a patented interlocking mechanism, a lifetime warranty, and more options - all at a better price! It includes everything you need and ships free, all made in America, and brought to you by Liberty Flagpoles.
The American Standard Telescoping Flagpole kit comes complete with all the pieces you will need for a successful installation, including the pre-assembled flagpole, a premium nylon US flag with sewn stars, gold ball topper, ground sleeve, and hardware to fly two flags. The anodized aluminum tubes will not rust, scratch or chip, making maintenance a breeze. Stand proud with the American Standard Telescoping Flagpole
Our 20' & 25' models work with all HD Telescoping Flagpole & Titan Telescoping Flagpole accessories
Finish Options 
Best Telescoping Flagpole
Our patented interlocking sleeve mechanism is a game changer in the flagpole industry. It makes extending and retracting the pole a breeze, while providing extreme joint stability. The swivel ring clips allow flags to fly freely 360 degrees, reducing flag wrapping or tangling.
The American Standard Telescoping Flagpole is available in 15', 20' and 25' heights and comes with a limited lifetime warranty. Whether you want to fly a 3'x5' flag at 15', or a 4'x6' flag at 20' or 25', we have you covered. The base of the 15' pole is 2.5" with a 14-gauge wall thickness and has 3 sections. The 20' & 25' poles are 3" with a 12-gauge wall thickness and have 4 sections instead of 5 all providing a stronger and more secure flagpole. Choose from silver, light bronze or very dark bronze finishes to match your style.
Say goodbye to the headaches of traditional flagpoles and enjoy the ease of use, mobility and strength of the American Standard Telescoping Flagpole by Liberty Flagpoles. Buy now and proudly display your flags!
Strongest Telescoping Flagpole by Comparison 
Made in the USA

20' & 25' heavy-duty telescoping flagpole comes with 4 sections and 3 joints & less joints means less weak spots

Includes premium nylon US flag with sewn stars and reinforced box stitching

Gold ball topper and ground sleeve (ABS plastic) included in every kit

High-strength 6105-T5 anodized aluminum tubes for durability

12 Gauge on 20' & 25'

Patented interlocking sleeve mechanism for easy operation and extreme joint stability

Swivel ring clips to fly 2 flags freely and reduce wrapping or tangling

Preassembled and ready to use

Can withstand winds up to 95 mph (for 20' & 25' poles)

Flexibility to take the pole with you or remove it during extreme weather

Limited Lifetime warranty 

Available in Silver, Light Bronze, and Very Dark Bronze/Black colors.

PLEASE NOTE THAT THE BLACK FINISH CAN APPEAR TO BE A VERY DARK BRONZE COLOR. ALL VARIANCES WILL BE WITHIN THE INDUSTRY STANDARD.



Customer Pictures 
Dark Bronze/Black Finish






Telescoping Product Specification

Made in the USA
Comes w/ Heavy Duty Properly Sized Nylon Flag

3" Gold Aluminum Ball Topper 

Heavy-Duty Harness Rings

Fly 2 Flags at Once
PVC Ground Sleeve
Anodized Aluminum  
Available to ship within 1-2 days from warehouse
Lifetime Limited Warranty


Frequently Asked Questions:

What's the difference between this telescoping pole and other telescoping poles?
 Our commercial telescoping poles have a larger 3" base diameter, utilize thicker aluminum, come with a larger 4x6 U.S. nylon flag, and a limited lifetime warranty. 
Can I fly two flags simultaneously?
Yes, all of our flagpoles can fly one or two flags at the same time. For this flagpole, we recommend a 3'x5' flag for the additional flag.
Can I fly three flags simultaneously?
We do not recommend you fly a third flag on this pole.  If you must temporarily fly a third flag, we recommend that you double hook the bottom clip and use a very loose zip tie to accommodate the bottom grommet for the third flag.
What is the height of the pole when it's fully collapsed?
The total collapsed height of the 25' telescoping flag pole is 8'8". 
How can I fly my flag at half staff?

No additional parts are required to fly the US flag at half staff. You are only able to fly one flag. The US flag top grommet is moved to the second swivel ring second clip. The bottom grommet is clipped on the third swivel ring clip. 
 Telescoping Flagpole Installation Instructions 


At Liberty Flagpoles we do our best to give you one price that includes everything. With this in mind, we have decided to simplify our shipping process. All orders over $200 that ship through UPS or USPS ships absolutely free! 
Any items that ship through freight/LTL shipping will incur a singular flat rate fee regardless of the quantity of poles or size. This is a $349 fee for freight shipping, and with that we are still sharing in the cost of shipping with you. We feel we owe that to you as our customer. 
Our average cost for a 20-25' one piece flagpole is roughly $500 and costs only rise from there.
For orders under $200, we have highly discounted shipping rates to offer you and also provide multiple options to ensure you are getting the lowest possible shipping cost. 
So we are doing our best to shield our customers from the fluctuations in the shipping industry.  
Please see below for our current estimates on ship times - if you have any questions on shipping times please reach out to us directly.
Call: 1 800 314 2392
Email: Support@libertyflagpoles.com
-------------------------------------------------------------------------
Shipping for our heavy duty telescoping flagpole and flagpole kits is running approximately 3-6 days
*Individual flag purchases are heavily delayed - please be ready to wait 6 to 8 weeks for individual flags*
Our commercial flagpoles can take between 1-6 weeks to ship depending on stock availability.
If you choose to have your flagpole anodized you need to add 3-4 weeks for the anodizing process to take place.
For questions regarding commercial flagpole shipping, please contact us before placing an order.
Payment & Security
Your payment information is processed securely. We do not store credit card details nor have access to your credit card information.
Customer Reviews
100
reviewers would recommend this product
Write a Review
Ask a Question
Filter Reviews:
pole
flag pole
beautiful
buyers
telescoping
second
install
touch
purchase
height
06/24/2022
B2B Marketing Group, Inc.

United States
I recommend this product
My Second Liberty Flagpole
I bought our first Liberty Flagpole 15 years ago and it served us well until an EF2 tornado (111-135 mph) took it down. Upgraded to a 25' flagpole in bronze and it is stunning.
05/31/2022
Michael D.

United States
05/15/2022
Wynand H.

United States
I recommend this product
Excellent
Well made product. Hardest part of install is digging the hole! The telescoping works great, took me a second to realize there are little arrows on pole helping you orient the loving pins. And the beautiful include 4x6 flag is a nice touch! Prospective buyers, get the light and the bottom collar also. On real windy days the pole will flex when at full height, but it's strength is in that flex I believe. A great made in the USA product.
05/07/2022
Randall O.

United States
I recommend this product
Great purchase
Wonderful purchase
03/26/2022
Keith P.

United States
I recommend this product
Good looking flag pole
Shipping was fast and the pole is of very nice quality. I was impressed with it. My cheap flag pole had broke and I wanted something better and stronger and wasn't sure what flag pole I should get next and I'm glad I pulled the trigger with Liberty. Best choice I made
12/27/2021
Trevor M.

United States
25' Heavy Duty Telescoping Flagpole
Excellent product. Have suggested it to a couple of friends.
12/26/2021
David C.

United States
High quality
I am impressed with the level of quality of this flag pole. Easy installation and smooth operation out the pole segments. Highly recommend this flagpole.
12/07/2021
Chester S.

United States
good service and great flagpole
Fast shipping and great service. Thanks
12/01/2021
harold b.

United States
25' Heavy Duty Telescoping Flagpole
Excellent service, product good quality but a little pricey....
11/29/2021
john n.

United States
25' flag pole
The flag pole is awesome! Easy to install and it's beautiful. As nd most importantly it's made on America.f
11/25/2021
Shane C.

United States
10/26/2021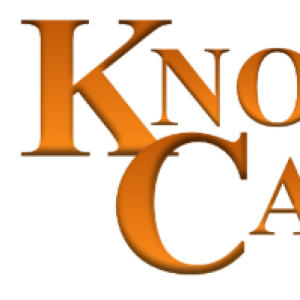 AK
APRIL K.

United States
WOWZERS!
First off love the box it was shipped in. Made my day...seriously! The ease of installation and simplicity of the instructions made this thing a cinch! Yes, you'll definitely need 6 bags of good concrete. We live in a very windy portion of Iowa so we left the concrete cure for a good 72 hours (instructions say 24 hours but we wanted to give things a little more time given the wind factor). The other thing we did was install sections of re-bar to help solidify and support the entire setup. After 72 hours, we installed the flag pole. There is something very patriotic/humbling when this goes in and flags are installed. God help us. Love the swivels for the flags. Lately, we've had 30-40 mph winds and these beautys just keep flying! Much thanks for a quality made product and color options. Thank you! the Knox / Iowa
10/15/2021
Mike H.

United States
God Bless America
Works great. Looks nice. Time will tell if it holds up.
10/12/2021
Todd K.

United States
This was my 3rd Liberty FlagPole - great product
I had put 2 - 20' Flagpoles up to replace 20+ year old inferior poles. (Storm blew one over and the other was starting to lean) Decided I wanted a taller pole by the lake and replaced it with the 25' and am very happy with it. The replaced Liberty Pole will be installed at my friend's cabin in Northern Michigan. Quality product and would recommend it to Anyone!
10/11/2021
Brandon E.

United States
Amazing Flagpole & Amazing Service
They were great with their recommendations regarding securing the flag pole to the ground without risking the warranty. I would suggest making the clamp a recommended purchase with a flag pole so others know it is an option. Other than that, they were fast, informative and thorough when one of my items were delayed.