Description
Mississippi 
State Flag
Mississippi Flag Available in Nylon or Poly
Mississippi: Jackson is the Capital of Mississippi
The Minnesota Flag features heavy duty brass grommets and durable canvas heading.
Our high grade 200 denier nylon Minnesota State Flag is made of long lasting durable nylon. This flag flies well in a slight breeze and is sturdy enough to last. This is our most popular flag material.
Our Heavy Duty Poly-Max Minnesota State Flag is a commercial grade flag. It is our long lasting material available and is the flag you need in high wind areas. The added weight of this flag means it does not move as much in a slight breeze but its durability is below none. Use this flag for your commercial application or if you want the heavier weighted flag.  
The Mississippi Flags are made with beautiful colors and have a canvas heading.
History of the Mississippi State
Flag
The first official flag in Mississippi State history was controversial and was only used between 1861 - 1863. The Second National Flag was adopted in 1863. As with the first flag, some saw shortcomings with the Stainless Banner. Though the official specification for the flag detailed in the Flag Act of 1863 described a flag whose length was twice as long as its width, the flag was often shortened to a more traditional dimension. The newest flag was adopted in 2020 and was designed by Rocky Vaughan. According to the Mississippi Department of Archives and History, "The New Magnolia flag is anchored in the center field by a clean and modern Magnolia blossom, a symbol long-used to represent our state and the hospitality of our citizens. The New Magnolia also represents Mississippi's sense of hope and rebirth, as the Magnolia often blooms more than once and has a long blooming season. The circle of twenty stars represents Mississippi as the twentieth state of the United States of America and is anchored by the gold five-point star, which stands alone. The color blue in the main field of the flag echoes the blue of the American flag, representing vigilance, justice, perseverance, while the bands of red represent hardiness and valor. The gold lines and the gold stamen of the New Magnolia are a nod to the rich cultural history of Mississippi, specifically the visual arts, literature, music, and performing arts to originate in our state." 
Read more about the Mississippi State Flag at the Mississippi Department of Archives and History. 
At Liberty Flagpoles we do our best to give you one price that includes everything. With this in mind, we have decided to simplify our shipping process. All orders over $200 that ship through UPS or USPS ships absolutely free! 
Any items that ship through freight/LTL shipping will incur a singular flat rate fee regardless of the quantity of poles or size. This is a $349 fee for freight shipping, and with that we are still sharing in the cost of shipping with you. We feel we owe that to you as our customer. 
Our average cost for a 20-25' one piece flagpole is roughly $500 and costs only rise from there.
For orders under $200, we have highly discounted shipping rates to offer you and also provide multiple options to ensure you are getting the lowest possible shipping cost. 
So we are doing our best to shield our customers from the fluctuations in the shipping industry.  
Please see below for our current estimates on ship times - if you have any questions on shipping times please reach out to us directly.
Call: 1 800 314 2392
Email: Support@libertyflagpoles.com
-------------------------------------------------------------------------
Shipping for our heavy duty telescoping flagpole and flagpole kits is running approximately 3-6 days
Our commercial flagpoles can take between 1-6 weeks to ship depending on stock and trucking availability.
If you choose to have your flagpole anodized you need to add 3-4 weeks for the anodizing process to take place.
For questions regarding commercial flagpole shipping, please contact us before placing an order.
Payment & Security
Your payment information is processed securely. We do not store credit card details nor have access to your credit card information.
Customer Reviews
Write a Review
Ask a Question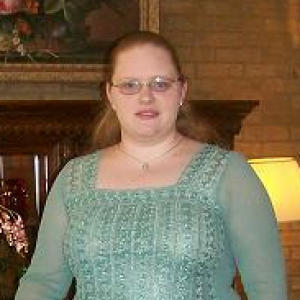 HS
09/20/2020
Holly S.

United States
my flags
Awesome quality and excellent service