Description
Aluminum Gold Eagle Flagpole Topper
Gold Eagle Flagpole Topper in 11" and 16" options
Easily dress up any standard flagpole with amazing gold colored aluminum eagle flagpole topper.
11" Gold Eagle recommended for up to 30' Flagpole
This 11" Eagle Topper dimensions:
Wing Span: 11-1/4"
Height: 12"
Spindle Threading: 1/2"-13NC
Weight: 2.7lb
16" Gold Eagle recommended for flagpoles over 30'.
This 16" Eagle Topper dimensions:
Wing Span: 15"
Height: 18"
Spindle Threading: 1/2"-13NC
Weight: 5.4lb
Remember that the weight of the eagle will impact your flagged wind rating to some extent.
Specifications
Fits Any Standard Flagpole
Aluminum Construction
Gold Color
1 Year Limited Warranty
At Liberty Flagpoles we do our best to give you one price that includes everything. With this in mind, we have decided to simplify our shipping process. All orders over $200 that ship through UPS or USPS ships absolutely free! 
Any items that ship through freight/LTL shipping will incur a singular flat rate fee regardless of the quantity of poles or size. This is a $349 fee for freight shipping, and with that we are still sharing in the cost of shipping with you. We feel we owe that to you as our customer. 
Our average cost for a 20-25' one piece flagpole is roughly $500 and costs only rise from there.
For orders under $200, we have highly discounted shipping rates to offer you and also provide multiple options to ensure you are getting the lowest possible shipping cost. 
So we are doing our best to shield our customers from the fluctuations in the shipping industry.  
Please see below for our current estimates on ship times - if you have any questions on shipping times please reach out to us directly.
Call: 1 800 314 2392
Email: Support@libertyflagpoles.com
-------------------------------------------------------------------------
Shipping for our heavy duty telescoping flagpole and flagpole kits is running approximately 3-6 days
*Individual flag purchases are heavily delayed - please be ready to wait 6 to 8 weeks for individual flags*
Our commercial flagpoles can take between 1-6 weeks to ship depending on stock availability.
If you choose to have your flagpole anodized you need to add 3-4 weeks for the anodizing process to take place.
For questions regarding commercial flagpole shipping, please contact us before placing an order.
Payment & Security
Your payment information is processed securely. We do not store credit card details nor have access to your credit card information.
Customer Reviews
Write a Review
Ask a Question
05/02/2022
Thomas D.

United States
I recommend this product
Great Flagpole!
Excellent.Flagpole
01/27/2022
Dorothy

United States
God Eagle
Pretty good. I didn't know about needing a extension. It should be listed with the eagle. I ordered for a gift. I dont know about flagpoles so I had no idea it was needed
01/07/2022
Rich V.

United States
Big bird
Lg eagle catches ENUF wind he actually turns the pole , but not a detrimental problem.
09/20/2021
Dan P.

United States
Telescoping Flag pole an Eagle topper
We purchased the telescoping Flag pole an everything was exactly what we expected an the eagle logs great much nicer that just a gold ball on top of our Flag pole. Thanks to Liberty Flagpoles there products are awesome...
08/06/2021
Anthony F.

United States
Eagle
Great compliments all the time it was just the added touch to make a statement... Thankyou
05/13/2021
Laurence S.

United States
05/04/2021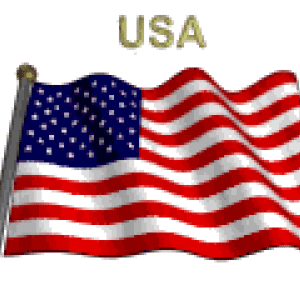 DS
David S.

United States
Outstanding!
The 16" Eagle is an outstanding addition to my 25' Flagpole. After ordering, I was reading additional reviews of the product and discovered that the Eagle would not fit with the solar light installed. When I inquired, I was told that this was in fact the case and had to order the "extender". I was not able to add this item to the Eagle order that I had just placed and had to pay freight, almost equal to the cost of the extender. As it turned out, I did not even require the extender. Left a bad taste in my mouth, after the excellent products that I received thru Liberty Flagpoles. I am in sales, and I know the value of "customer service", it can make or break a company!
04/07/2021
Kenneth F.

United States
Perfect
It is beautiful on top of my flagpole. I love it.
12/28/2020
K. Georgiady

United States
Aluminum Gold Eagle
This item was purchased as a holiday gift. The person who received the gift is very pleased with the Eagle, and it looks very good on his flagpole. I was pleased with the condition of the product, the ease in purchasing and the timeliness of the delivery.
10/16/2020
James J.

United States
Faded Eagle
Flag pole is the best!! I thought the eagle would also be the best to honor our vets that live in our community. I placed it on the pole in June by middle of October I noticed it was faded severely. So I only give it a four star rating because of this.
10/14/2020
Byron M.

United States
Excellent product
Quality is excellent and installation was a breeze. I love the way it looks
10/05/2020
Edward D.

United States
gold eagle
the eagle was a good enprovement for my flag pole , looks great
09/30/2020
Matthew C.

United States
25' Flagpole
Delivered quickly, Installs easily and Looks great! Highly recommend this flagpole! Everything is very sturdy. Had some strong winds recently and pole stands up well.
09/02/2020
Michael H.

United States
Perfect
Everything went together with ease and the quality was excellent, flag was the finest I've ever seen, thank you
08/20/2020
Alfred K.

United States
It was silver not gold.
I paint sprayed it gold and it looks great.
08/03/2020
Michael B.

United States
Heavy Duty 25 ft Telescoping Flagpole w/Solar Light
We had the pole and solar powered light now for three weeks. I have two flags on the pole...USA and Don't Tread On Me. Arrived within two weeks of purchase great customer service - world class service! This heavy duty pole came undamaged and all parts in the box. Installed with no issues and very clear instructions. Excellent video on their web site and YouTube. The hardest part was digging a hole. Used post hole choppers from home depot. Filled with small gravel in the bottom of hole and then 7 bags of 50 lbs quickcrete. The only winds so far have been under 10 mph time will tell if it can handle our Missouri winds. If this pole can handle winds under 95 mph as it is advertised then this review stays at 5 stars. Pros: USA built and fast shipping in spite of the Covid. Pole is quite sturdy and the solar light works great to light the USA flag at night. Cons: Couple of times the bushings used to rotate the flags so it doesn't wrap around the pole failed to function but usually it self corrects with time. Conclusion: this 25 ft pole with solar light is as advertised and I would strongly recommend for your consideration.