16' Telescoping Aluminum Flagpole Kit
Everything you need to easily install. Fly one or two flags.
No Drop Posi-Lock dual-locking system. This prevents the pole from collapsing until you want to bring down the flag.
This flag set is the Cadillac of residential flagpoles. Our telescoping flagpoles are all 100% made in the United States!
Fly two flags at once!- four stainless steel clips are included with your flagpole making it super easy to fly two flags at once!
Courteous of: Parker W. - Salinas, CA


Specs
Product Specification
3 x 5 Nylon Flag
(1) Set of 2 Stainless Steel Clips
Gold Anodized Aluminum Ball
16 Gauge Aluminum
Aluminum Ground Sleeve
Easy Install Instructions & Flag Etiquette Pamphlet
No-Wrap Swivel System
Bottom Diameter is 2.25", Top Diameter is 1.75"
Available to ship within 3 days from warehouse
The shipping measurements are 84"x7"x4"
The shipping weight is 12 lbs.

Ground Sleeve Dimensions: Inside 2-1/4"

Ground Sleeve Dimensions: Outside 2-6/16"
5 Year Limited Warranty


Instruction Downloads
Videos
Product Videos
FAQ's
Frequently Asked Questions:
Can I fly two flags simultaneously?
Yes, all of our flagpoles include 4 stainless steel clips allowing you to fly one or two flags at the same time. For this flagpole, we recommend a 2'x3' flag for the additional flag.
Can I fly three flags simultaneously?
We do not recommend you fly a third flag on this pole. 

How strong a wind will your 16' resident aluminum withstand?
Our telescoping flagpoles are made of aircraft 16 gauge aluminum. They will withstand 70mph winds, although we recommend bringing the flag down whenever the wind speeds gets above 40 mph to reduce wear on your flag. The pole can be raised and lowered easily by one person in under 15 seconds.
How to I fly a flag at half mast with a telescoping pole?
Simply use the bottom clips included with the flag. Those will hold the flag several feet below the top of the pole.
Is the 16' the above ground measurement?
Yes, the 16' pole measures 16' above ground.
At Liberty Flagpoles we do our best to give you one price that includes everything. With this in mind, we have decided to simplify our shipping process. All products that ship through UPS or USPS ships absolutely free! This means telescoping flagpoles, flagpole kits, wall mounted flagpoles, flags, flag lighting and accessories all will include FREE SHIPPING. 
Any items that ship through freight/LTL shipping will incur a singular flat rate fee regardless of the quantity of poles or size. This is a $349 fee for freight shipping, and with that we are still sharing in the cost of shipping with you. We feel we owe that to you as our customer. 
Our average cost for a 20-25' one piece flagpole is roughly $500 and costs only rise from there. So we are doing our best to shield our customers from the fluctuations in the shipping industry.  
Please see below for our current estimates on ship times - if you have any questions on shipping times please reach out to us directly.
Call: 1 800 314 2392
Email: Support@libertyflagpoles.com
-------------------------------------------------------------------------
Shipping for our heavy duty telescoping flagpole and flagpole kits is running approximately 3-6 days
*Individual flag purchases are heavily delayed - please be ready to wait 6 to 8 weeks for individual flags*
Our commercial flagpoles can take between 1-6 weeks to ship depending on stock availability.
If you choose to have your flagpole anodized you need to add 3-4 weeks for the anodizing process to take place.
For questions regarding commercial flagpole shipping, please contact us before placing an order.
Your payment information is processed securely. We do not store credit card details nor have access to your credit card information.
Customer Reviews
Write a Review
Ask a Question
Filter Reviews:
lock
post hole digger
breeze
installation
part
hole
05/12/2022
jim d.

United States
I recommend this product
Looks great.
Hardest part was digging the hole without a post hole digger. The rest of the installation was a breeze. Easy up and down and love the double lock.
12/27/2021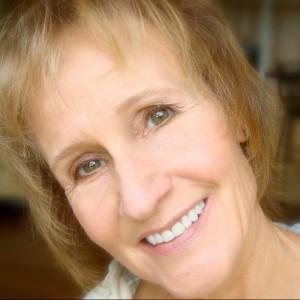 CP
Chris P.

United States
We love our flagpole.
The pole is super versatile for our location. We get high winds, so we are able to lower the pole and still fly the Red, White and Blue.
11/30/2021
Peter L.

United States
16' telescoping flagpole
Perfect fit in my yard! On those special days, flying two flags is easily done with the rigging provided. Very pleased with my purchase.
09/03/2021
Mike B.

United States
Great Pole
Great product. Great service
09/03/2021
Benny W.

United States
We Love it!
My experience was great. We received our flag pole shortly after ordering it. The pole is high quality and beautiful. Also simple to install. The gold ball had been crushed during delivery. That issue was resolved without hesitation. I would recommend this flagpole to everyone.
06/30/2021
Valiant Air Command Inc. Warbird Museum

United States
6 liberty flagpoles were purchased and installed in entryway to our warbird museum that display 5 of our arm services flag. Waiting for #6 the space command flag to come out, for now we use the A lot of great comments come out about the display from our visitors to the museum. Thank you for the state of art expandable flagpoles
06/21/2021
Randy R.

United States
16' flag pole review
The flag pole was a snap to install and operate. The flag that was provided was excellent also. the only problem I had was that the gold colored ball for the top of the flag pole was damaged in shipment. I would like a new one if that would be possible. I would also like to purchase a solar powered topper flag light, $155.00. Please contact me. Others I have shown the pole to also liked it.
06/17/2021
John C.

United States
06/03/2021
Richard M.

United States
Flag pole
Good customer service. I am surprised at how much the pole flexes during Wyoming winds of about 40 miles an hour. If I was buying it today knowing how I seen the pole react so far, I would buy the 20-foot Pole over the 16 footpole. I had a 20-foot pole in the past and it was much sturdier.
05/19/2021
Ronald S.

United States
Love it.
Simple instructions. Easy to install. Looks great. Really like being able to control height of flagpole.
05/18/2021
Bert G.

United States
Still Standing
The 16' Classic pole is heavy duty. Our 10 year old pole went through 140mph winds from the Iowa DERECHO, and is still in one piece standing tall. Only four little bits of flag left from our two flags, on the metal clips. TELEPOLES are well made, and takes a beating! Lost trees and part of our roof, but was able to fly new flags, since the day after the storm!!!!
05/13/2021
Steven H.

United States
05/11/2021
Jean T.

United States
Love it!!
Just fine, easy to install
05/11/2021
Anthony H.

United States
Quality Product
Pole is sturdy and looks very nice. Ball was somewhat crushed during shipping but I was able to reset the two halves.