Heavy Duty Telescoping Flagpole
Made from heavy-duty aircraft-grade aluminum in Minnesota, our heavy duty telescoping flagpoles are the strongest and longest-lasting telescoping flagpoles on the market today. Each flagpole comes standard with a ground sleeve, 4'x6' U.S. nylon flag, and a 3" ball topper, which is everything you need for installation the day it arrives. We provide 2 clips on this telescoping flagpole if you would like to fly more than one flag at a time. Each heavy duty telescoping flag pole is also anodized which means they have extra protection against elements giving you a better-looking pole for a longer period of time even in harsher elements.
Superior Locking System

The locking system for these HD poles features a solid, encapsulated pin for easier use and greater dependability. These flagpoles are easy to use with a 3-tier locking system, allowing for multiple levels depending on your flag height preference. We also are the only manufacturer to have aluminum swivels with a Delrin insert. The HD series is also a 6005 T6 Aluminum and 3" butt diameter / .090 wall thickness. Manufactured in Minnesota, these heavy-duty flag poles are the real deal when it comes to being Made in America. Be proud of purchase when you buy from us! 
Stronger by Comparison 
Larger 3" Base Diameter 
Stronger Higher Wall Thickness 
Anodized: Aluminum, Bronze or Black 
Higher Wind Rating at 85 MPH for the 20' and 65 MPH for the 25'
Upgraded Aluminum Swivel Flag Clips
Larger U.S. Flag - 4'x6' Included
10 Year Warranty - Warranty link
Included Theft Deterrent Pin Lock


American Made
Finish Options 

Installation Diagram 
Specs
Product Specification
Made in the USA
4 x 6 Nylon Flag

3" Gold Aluminum Ball Topper 

Heavy-Duty Harness Rings

Fly 2 Flags at Once
Total Collapsed Height: 7'3"
.090 HD Wall Thickness at base
PVC Ground Sleeve

Anodized Aluminum

Wind Rating - 85 MPH for 1 flag
Top Diameter 1 & 3/4" 
Bottom Diameter is 3"
Weight: 22 lbs 
Easy Install Instructions & FREE Flag 
Available to ship 10-15 days from warehouse
10 Year Limited Warranty


**Satin model can have a 3-4 week lead time**
Videos
Product Videos
FAQ's
Frequently Asked Questions:
What's the difference between this commercial-grade pole and other telescoping poles?

Our commercial telescoping poles have a larger 3" base diameter, utilize thicker aluminum, come with a larger 4'x6' U.S. nylon flag, and a 10-year warranty. 
Can I fly two flags simultaneously?

Yes, all of our flagpoles can fly one or two flags at the same time. For this flagpole, we recommend a 3'x5' flag for the additional flag.

Can I fly three flags simultaneously?

We do not recommend you fly a third flag on this pole.  If you must temporarily fly a third flag, we recommend that you double hook the bottom clip and use a very loose zip tie to accommodate the bottom grommet for the third flag.

What is the height of the pole when it's fully collapsed?

The total collapsed height of the 20' telescoping flag pole is 7'6". 
How can I fly my flag at half staff?

No additional parts are required to fly the US flag at half staff. You are only able to fly one flag. The US flag top grommet is moved to the second swivel ring second clip. The bottom grommet is clipped on the third swivel ring clip. 
 Diagrams 
Installation Diagram 
At Liberty Flagpoles we do our best to give you one price that includes everything. With this in mind, we have decided to make all orders include free shipping. 
This means telescoping flagpoles, flagpole kits, wall mounted flagpoles, commercial grade flagpoles, fiberglass flagpoles, flags, flag lighting and accessories, and anything else you find on LibertyFlagpoles.com will include FREE SHIPPING. 
Please see below for our current estimates - if you have any questions on shipping times please reach out to us directly.
Call: 1 800 314 2392
Email: Support@libertyflagpoles.com
-------------------------------------------------------------------------
Shipping for our heavy duty telescoping flagpole and flagpole kits is running approximately 3-6 days
*Individual flag purchases are heavily delayed - please be ready to wait 6 to 8 weeks for individual flags*
Our commercial flagpoles can take between 1-6 weeks to ship depending on stock availability, if you choose to have your flagpole anodized, and trucking availability. For questions regarding commercial flagpole shipping, please contact us before placing an order.
Your payment information is processed securely. We do not store credit card details nor have access to your credit card information.
Customer Reviews
Write a Review
Ask a Question
Filter Reviews:
flagpole
problems
Bravo zulo
installation
Liberty
quality
wind
hole
piece
button
05/03/2022
Mark M.

United States
I recommend this product
purchase feedback
top notch,easy flag attachment,like the threaded top for change of poletop. stood up to 2 months of 50 mile hr. winds with 2 flags, just great.
05/01/2022
Richard M.

United States
05/01/2022
Harvey K.

United States
I recommend this product
Exactly what we wanted
No problems. Easy to install and *****.
05/01/2022
Joseph H.

United States
I recommend this product
Great Flagpole
I am extremely happy with my Liberty flagpole. I installed a spot light from ground level so I can fly my American Flag at night. Love it.
04/29/2022
Kenneth M.

United States
I recommend this product
Fly them high
It was good. Shipment was fast installing was easu
03/30/2022
Bob T.

United States
I recommend this product
Great Flagpole for South Carolina yard
The product was easier to install than the previous one we had purchased 4 years ago at a Southern Living show in Charlotte. Had problems after a year with the plastic sections that would break and top section that would continually drop down at any given time. Your product seems much sturdier and we look forward to many years of uninterrupted use. Just wish we had bought the 25 foot one for the extra height. God Bless America and our soldiers.
03/30/2022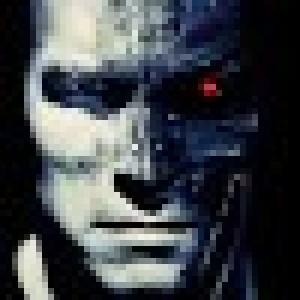 MT
Matthew T.

United States
Nice Flagpole!!
Just what I was expecting. The quality of the Pole is great. Its one of the best built Flagpoles I've ever seen. We live in the Midwest and sometimes the storms are wicked, well this Flagpole held up like a Champ!! Thank you Liberty Flagpoles!!
03/15/2022
Robert P.

United States
I recommend this product
Great replace for my other telescoping flagpole
It has been very good. As I'm extending the pole, I had to mark when I was getting near to where it locks into the lower piece so I can line up the button that comes out into the hole to lock it. I still take my flags when the wind picks up to around 20 MPH to protect my flags and the pole.
03/11/2022
Kenneth S.

United States
I recommend this product
flag pole
Very impressed with the design, sturdyness, and ease of extension and retraction. At mfirst mI thought about flying haft mast until I realized that the second position was idea for that. Bravo zulo for this product.
02/18/2022
Raymond B.

United States
20' Flagpole
Great flagpole! Easy to extend and very sturdy so far!
02/13/2022
David R.

United States
Works, looks great; very happy with this item
Easy to install and this pole is high quality.
02/07/2022
William B.

United States
GREAT FLAGPOLE
Item shipped fast..............Pole was very well packaged .......Flagpole was easy to install.........and is very sturdy and strong........ Pole is constructed very well, and should hold up for many years. Great Purchase.
02/05/2022
Shiraz B.

United States
Love the new design
I have used Liberty flag poles for my shooting range for over 15 years. My biggest issue has been their tiny little detents that fail after being out in the rain/conditions every few years. Detents are those little balls that pop out and hold the next section in place when you extend the pole up. I kept replacing those poles every 5 years or so. My new poles (silver color) just came in - and wow! New, heavy-duty detents that look like they will last a long time. They finally fixed the issue! So - 5 stars for them!!
01/23/2022
Richard

United States
Very Nice!!!!!!!
Way stronger than others I've had. Craftsmanship is super. And best of all, I won't have to worry about high winds. I especially like the buttons for raising and lowering the sections. With others I've had individual sections had to be twisted to lock or unlock. Problem was, after a bit of weather they wouldn't unlock.
01/11/2022
ROBERT A.

United States
Pocono Tested
Quality construction and stands up to the winds on our Pocono Mountains jobsite.
01/08/2022
Deryl B.

United States
Very nice flag pole.
This flag pole has a much better locking system than the last pole we had. I would recommend this pole to everyone.